Stock Charts
A subscription to Stockopedia.com includes one of the most powerful and accessible charting and technical analysis packages on the web. In this Guide we'll explain how you can use it to make better investment decisions.
The main charting interface which is composed of several main components - a top toolbar, main chart window, technical indicator windows, and bottom toolbar.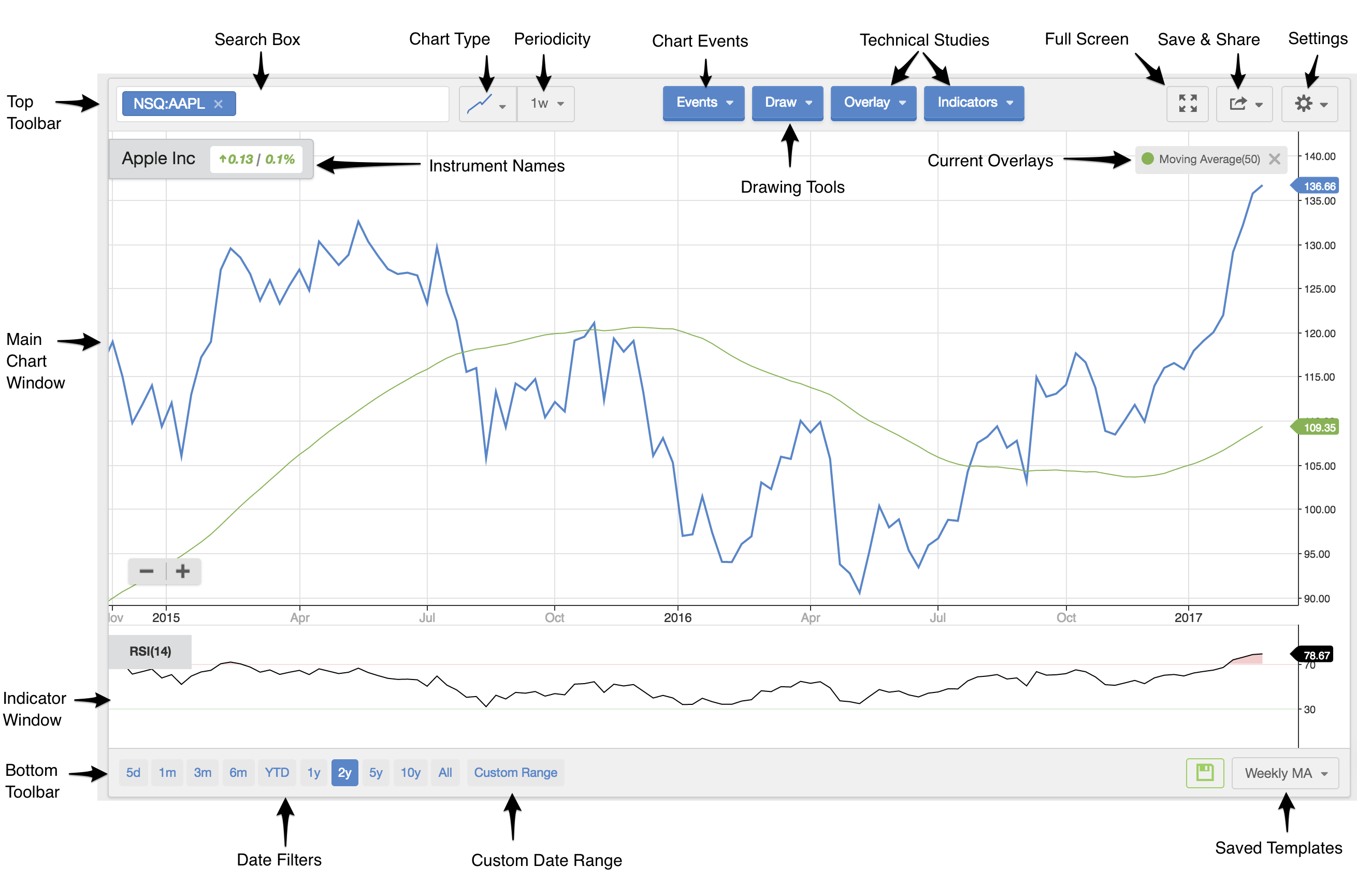 We'll be covering all of the labelled items and menu items in the following articles but they are all designed to be very intuitive. We do recommend learning by doing… go ahead and play around with each menu item. You'll soon find your way around without having to read every article in the Guide. There are though, lots of subtle features which extra study of these pages will uncover.
After reading the following sections you will understand:
How to load shares and navigate the Chart View.
How to change the type and timeframe of any Chart.
How to compare the performance of multiple shares on a single chart.
How to add technical analysis studies as overlays and indicators to any Chart to help predict future share price movements.
How to add company events and personal portfolio transactions as flags on any share chart.
How to add personal annotations, drawings, lines and shapes to any chart.
How to save your favourite chart settings as "Saved Templates" for future use.
How to find the Charts
You can click here to access the Charts Toolbox or find it at the following link: https://www.stockopedia.com/charts
In addition, Charts can be accesses from two main locations on Stockopedia:
Click the Chart tab at the top of any StockReport, or
Hover over the Tools menu in the main navigation bar and click Analyse Charts.