Local Region Menus
In 2016 we introduced the Region Dropdown menus. This feature is available on all stock screen or directory tables and other data displays (e.g. bubble charts and chart grid views). This menu shows all the countries and regions that you have access to in your subscription.
So while you may be looking, or subscribing to European shares you'll be able to narrow stock screen results to just the Germany, Belgian or other country.
To use it, look at the top left of any Table Display - for example on this stock screen.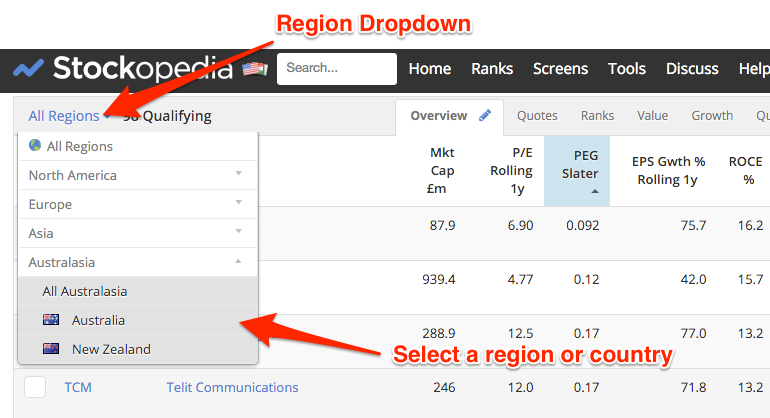 By clicking the "All Regions" link you'll see a dropdown menu - you can click any of the nested countries or regions you have available to narrow the list on that page to just that region.